Bronze Age
3.1.4.2 and Industrial Age
3.1.4.2 is out with a variety of fixes and performance improvements. Notably, the graphical issues with Optimized Tile Drawing should be entirely gone. Additionally, Industrial Age has been updated to be compatible with the latest version of Bronze Age, and there is a new artillery unit for the Commerce Unions, with machine gun and field gun versions.
3.2 Progress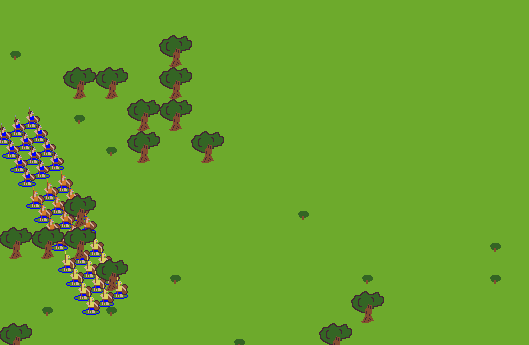 Progress on 3.2 is proceeding nicely. Battlefields are generated identically to the settlement maps, and each "unit" on the world map translates to a formation of several "individuals" on the battle map. The army above is three units of spearmen.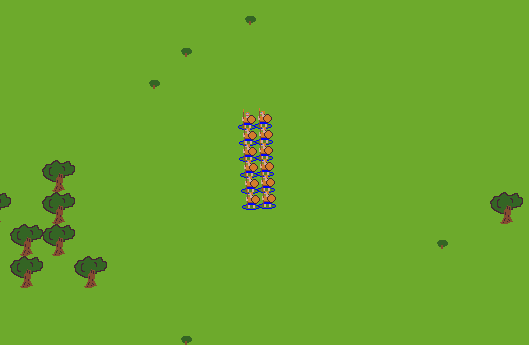 There are also different formation options, which will give different stat bonuses. Above you can see the unit of spearmen changing between 3 formations:

Column - increased movement speed
Block - normal movement speed, but increased resolve
Shield Wall - slower movement speed, but increased resolve and block chance
The different units will have different available formations.
Now that movement is pretty much settled, the next step for 3.2 is actual combat. I expect 3.2 to have a beta release by the end of next week, with a public release possibly in a month.
Also coming with 3.2 will be new defensive structures for cities. Walls, towers, and gate houses will be needed, since siege battles will occur in the settlement itself.
Files
bronze-age-windows.zip
45 MB
Version 3.1.4.2
Feb 05, 2021
bronze-age-deluxe.zip
45 MB
Version 3.1.4.2
Feb 05, 2021